What you need to know about Erie, CO before moving
Moving to a new place is hard. You kind of feel as if you are pulled in two directions at once. On the one hand, you don't want to leave the safety, familiarity, and comfort of where you now live, especially if you have lived there long enough to put down deep roots.
But at the same time, you are excited at the prospect of novel experiences, fresh opportunities, and maybe, a better life. Yet, there is a niggling fear. What if you are wrong? What if you only think this new place is better because you have never lived there?
If that new place is Erie, Colorado, we can help you find the answers. We will be your reconnaissance team to get the information you need to make your move to this lovely Colorado town as smooth as possible. Here is just a snippet of what you'll find in Erie.
Things you need to know about Erie CO before you move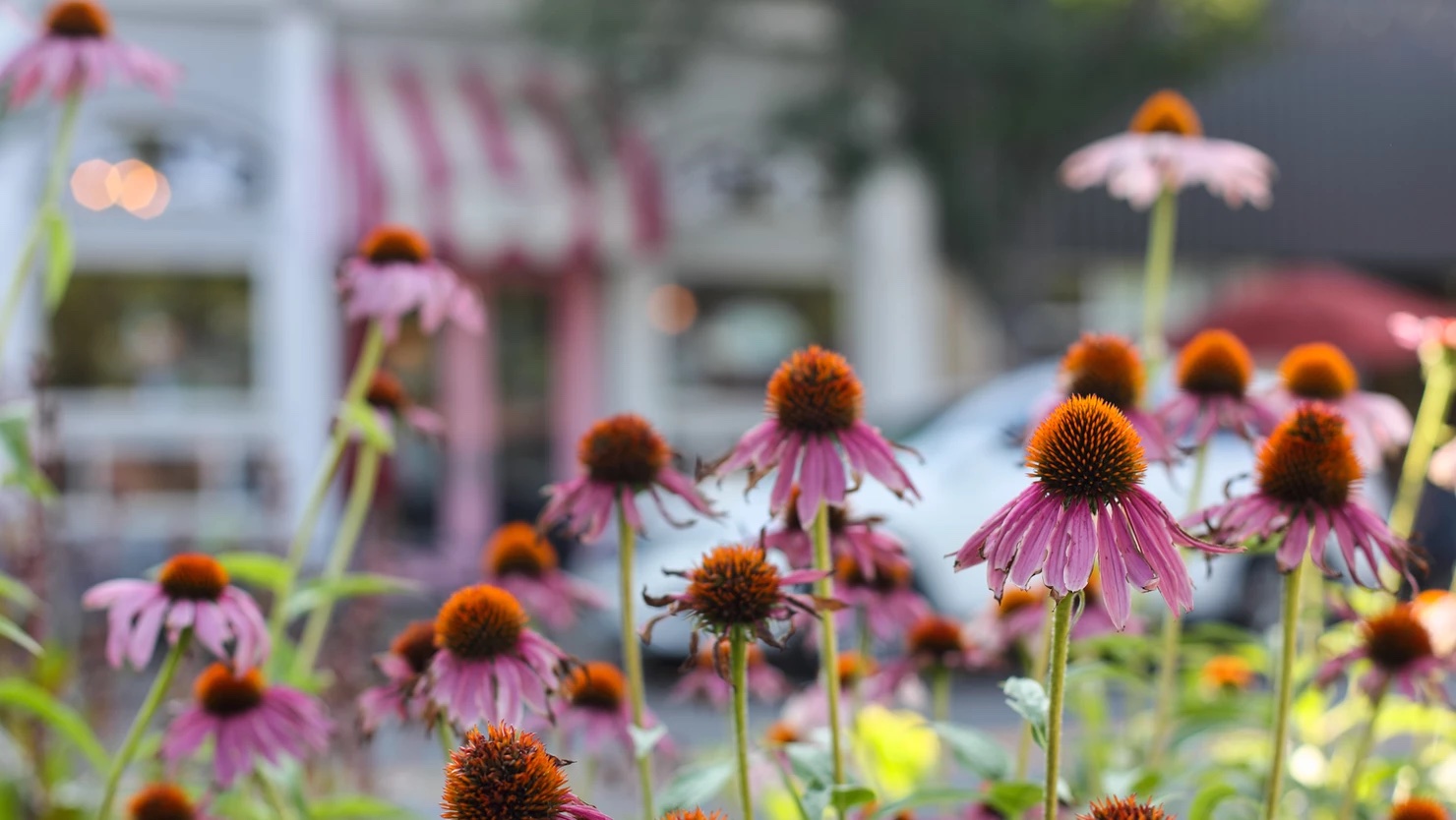 1. Erie geography and weather
Erie combines the much sought-after small-town vibe with the equally essential big city access. It is an old town with rich history and only a short distance from Colorado's best ski. Erie is located west of Interstate 25 and within easy reach of Interstate 70. From Erie, you have easy access to Denver International Airport and the entire Colorado Front Range.
The weather in Erie offers 300 days of sunshine every year, with hot summers and very low humidity. The combo of cool nights, arid climate, and high elevation means night skies are clear, and the stars are brighter in Erie than in most parts of the United States of America.
2. Demographic information for Erie
The population of Erie currently stands at 24,223 people, with the median age for residents being 37.1. Back in 2010, the census figure for Erie was 18,135. But since that time, the scenic trails and panoramic views of this quaint town have got thousands of new residents moving in. Most of these are young professionals with growing families who aim to take advantage of the town's pleasant atmosphere while maintaining contact with nearby big cities. The median household income for Erie is $119,555, and the median home price is $550,000.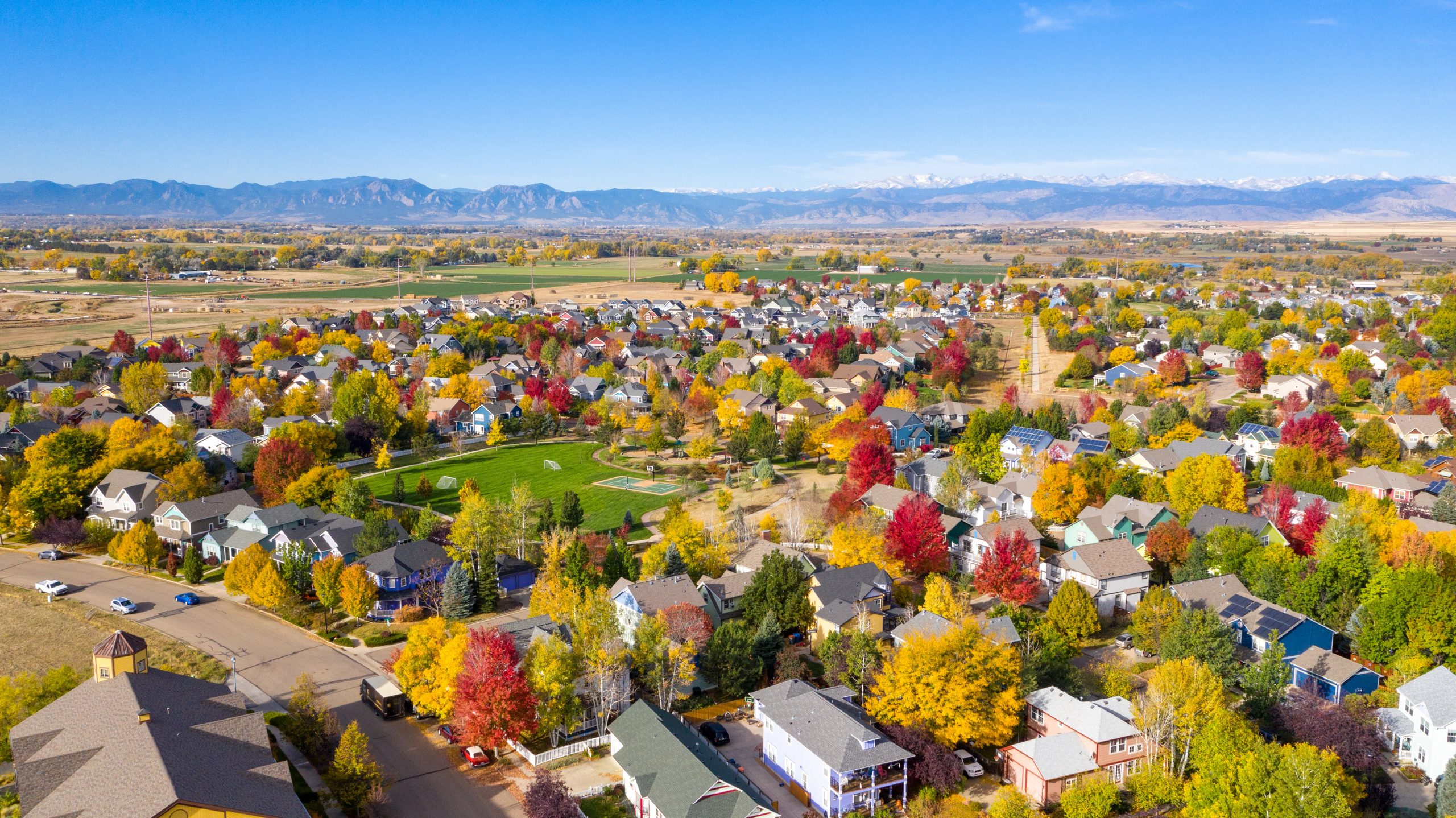 3. Erie communities
Erie combines the amenities of a modern city with the neighborliness of a rusty village. That is a primary reason why people are moving here. The town has an award-winning Community Center and a 20,000 square foot Community Library. Most of the houses are single-family homes built in 2000 and later. When it comes to the best places to live in Erie, it is hard to choose. There's not much to separate between Arapahoe Ridge, Northridge, Baxter Farm, Flatiron Meadows, Candlelight Ridge, Orchard Glen, or any other of Erie's 27 communities.
4. Finding a job in Erie CO
Despite being a small town, getting a job in Erie is not hard. The town is served by diverse industries; manufacturing, transportation & warehousing, health care & social assistance, educational services, and retail trade, to name a few. However, a significant proportion of the population does not work in the town. With Denver and Boulder being only 25 and 20 minutes away, several people choose to live in Erie and make the short commute to the city every day. This is made possible partly by prominent business hubs in Denver, Boulder, and Broomfield.
5. Education in Erie CO
Erie surprisingly has good schools. There are several kindergartens to K-12 schools to choose from, along with a host of middle to high schools. Parents in Erie have two outstanding school districts to choose from; the St. Vrain Valley School District and Boulder Valley School District. That is in addition to several private schools. Residents with college-age children have around 12 diverse universities and colleges, such as Colorado School of Mines, Colorado State University, Community College of Denver, Front Range Community College, and Johnson & Wales University.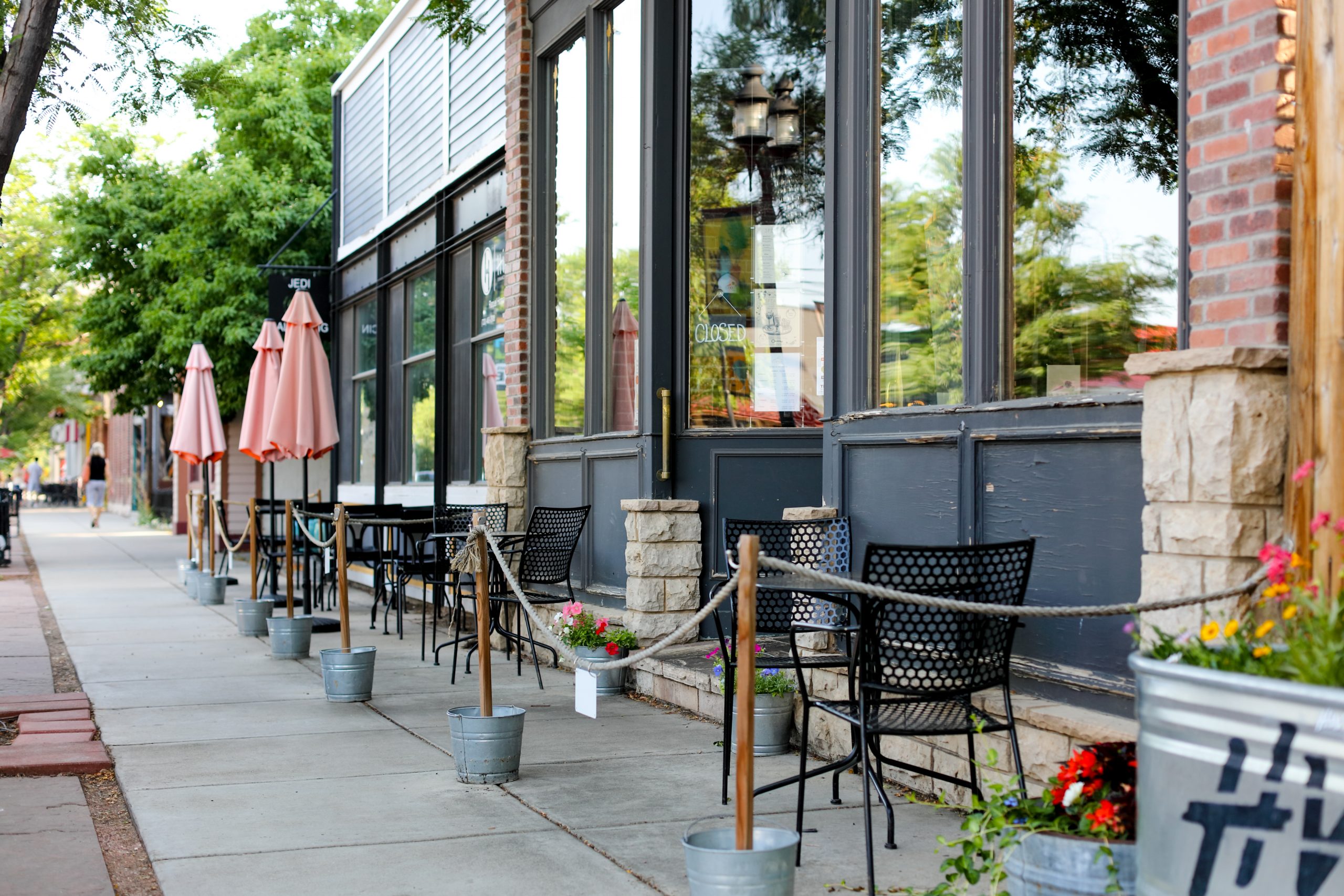 6. Fun things to do in Erie CO
The town of Erie has a thriving art community. Erie has the Arts Coalition of Erie (an active group of artists) and venues for several artistic events such as; the Art Center of Erie (A.C.E.), Erie Community Center, and High Plains Library. There are year-round events by the Arts Coalition of Erie at the old children's library.
If art is not your thing, there is lots of other fun stuff to do. For great dining experiences, Erie's historic downtown is the place to go. There you will find the award-winning 24 Carrot Bistro, Piripi, Birdhouse, Old Mine, and Echo Brewing and Pizzeria. For lovers of the outdoors, there are parks, trails, pools, and easy access to some of America's best ski resorts.
Finally, the town also holds special events every year, the most prominent of which is Breakfast with Santa and Boo! on Briggs, the Fourth of July fireworks show, the annual Town Fair, and the Hot Air Balloon Festival.
article contributed by:
Andrew Phillips