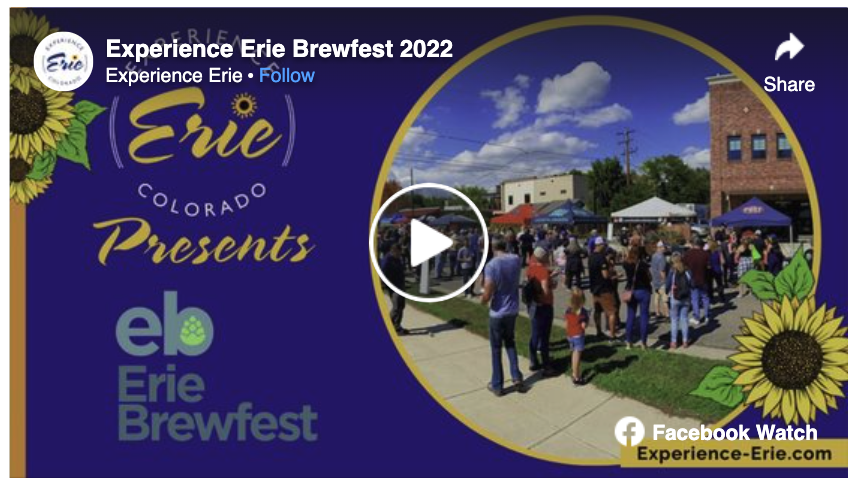 Experience Erie Brewfest 2022
Time to switch gears and check out the 9 annual Erie Brewfest! This community event is brought to you by the Erie Chamber of Commerce and is sponsored by Erie businesses. This year's Brewfest was a raging success! Over 950 people showed up to enjoy local craft beer, food trucks, music, games, and good vibes.
It comes around every October, so mark your calendar and visit the Chamber of Commerce website to purchase tickets for next year. The 10th annual Erie Brewfest is set to be even bigger and better!
Erie Brewfest
Downtown Erie, CO
October 2022